About India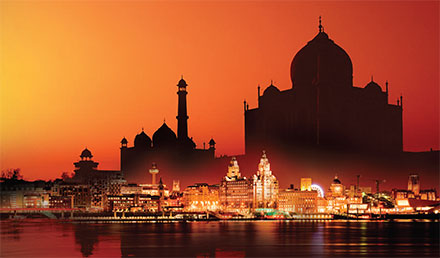 India factsheet
India is a sheer country cannot assume the bewitching charismas that hand on her willowy wrists. It's unique combination of climate, vegetation and geological features creates a range of locations that will suit any filming requirement. There is a vivid kaleidoscope of landscapes and glorious historical sites, as well as golden beaches, misty mountain retreats, colourful people, rich cultures and festivities.
Time zone GMT plus 5.30 hrs
Population
1,210,569,573 (2011 Census)
Area
3,287,263 square kilometres
Geographical Location
Between latitudes 8° 4' and 37° 6' North and longitudes 68° 7' and 97° 25' East
Major Religions
Hinduism, Islam, Christianity, Sikhism, Buddhism, Jainism, Judaism, Zoroastrianism
Number of States and Union Territories:
29 States and 7 Union Territories
Visa
All non-Indians need a visa to enter India. The correct Visa type for shooting purposes is a 'J' Visa. Processing time varies from 48 hours on a rush-request to 7 working days. You should have your permission from the Ministry in Delhi in-hand before applying for a 'J' visa. We will guide you through the process.
Importing of Equipment
Equipment can come in on a carnet.
Cell phones
Phones in India function on GSM mode. If you have a Tri-Band phone you should be able to make and receive calls in India. We recommend using a local sim-card, as that is far more economical.
Accommodation
India hosts some of the best hotels in the world. We will ensure that you receive the best rates at most hotels.
Cameras
In India we generally use Arri, Red Epic and SONY 3D.
Weather Conditions
Monsoon is from June to September. The hottest months of the year are April to June in Western & Southern India and May to July in Northern India. Winter is colder the closer you get to the Tropic of Cancer. Snow starts from the middle ranges of the Himalayas.
Driving
We don't recommend that foreigners drive themselves. When you rent a car in India, it comes with a driver. That is the safest way to travel.