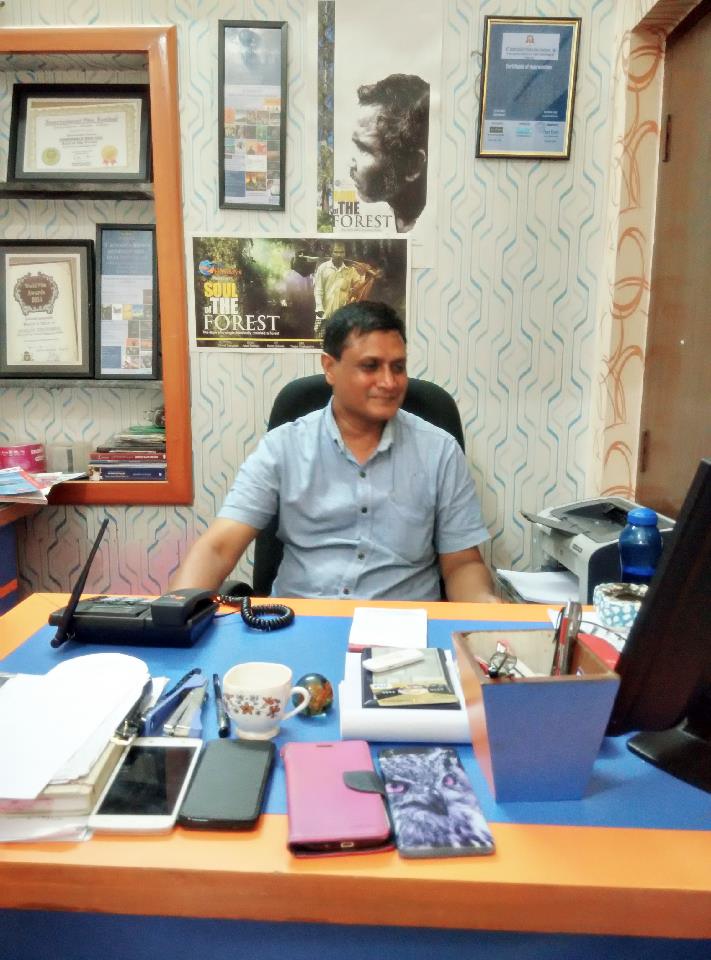 We are India documentary filmmaker's go-to-guys. We are small-to-medium size businesses, best friend, and other production companies, silent partner. IFS are a full service production company that specializes in providing clients with support and services from concept to commissioning. Our unique heads of services are Film Festival Submission, Preproduction Services, Post Production Services, Location Logistic and Scouting, Promotion, marketing & distribution of documentary films in the International Market and the last but not the least providing a platform to everyone in the film industry to connect & explore with Casting Directors, Production companies, Directors and Coaches worldwide.
Film Festival Submission : Film Festivals are a great way to get exposure for your film, build buzz, potentially find a buyer for your film and it's a fantastic networking opportunity to meet other filmmakers and people in the biz. We feel Festivals have suffered under the reign of too-few submission outlets for long enough, locked into exclusive long term agreements, left alone without technical support for long periods without notice and charged exorbitant fees for 'marketing'. IFS not just another submission service, it is an environment. We are building a place where you go if you are a festival organizer, buyer, VOD service,…
Production Services :
At IFS, our skilled and enthusiastic team strategizes, implement and execute targeted promotions across varied genres, achieving mutually beneficial campaigns for both the film and the brand. We take pride in our excellent relationships with the industry and our widespread network.
Film Promotion services involve online and offline film promotion campaigns. We manage planning, executing and measuring the complete film promotional cycle. Under film promotions we offer four major services namely Print Promotions, Digital Media Promotions, Social Networking and Film Event Promotions.
Social Media has become one of the fastest, most effective and reliable ways to get the word out and build a loyal following. Which is why IFS began building it's unique infrastructure and stand alone methodology in utilizing Social media for brand building.
Celebrities have evolved as influencers and brand ambassadors through social media; and we have been there to capitalize on it for our clients!
We recognize that building an integrated traditional and internet based marketing campaign will provide significantly desired results. Our press junkets encompass a growing number of online correspondents with each passing year. We perceive that social media is part of daily lifestyle. And possess a robust foundation in it.
IFS comprises of a workforce of publicists who are experts in the digital world and recognize how best to take advantage of its potential within the management and generation of publicity for our clients and their projects. This is one of the biggest reasons that our clients prefer IFS since they not merely reap the benefits of a one stop shop dealing with both traditional and digital PR requirements in one place, but furthermore, it helps with developing a single all-encompassing tactical marketing campaign.
IFS offers bespoke options for clients wanting to target their publicity campaigns by means of digital media platforms, thoroughly responding to the never stand still requirements of their individual industry the way it moves with the times. As with every campaign, a preliminary meeting with the client is vital in assessing the goals, focal points, range and spending budget associated with a given campaign. As soon as the guidelines are established, custom made proposal is prepared and delivered. Furthermore, one of several critical motivators we identified in the concerns from clients was that digital design and creative work (from websites to face book landing pages, personalized twitter pages, and so forth) have also been a fundamental element of any digital campaign. IFS is capable of meeting all those requirements also
PR Materials
• Complete draft of press releases
• Consultation or full development and creation of marketing materials, including complete press kit, postcards, high resolution images and promotional items.
• Creation of press kits include coordination of interviews with filmmakers and talent to be used as content for the kit
Film festival communications strategy
• Development and execution of an effective communication and publicity strategy specific to the client's project
Corporate communication
• Develop key messages in relation to client's corporate goals
• Research and target media outlets to communicate key messages
• Speech writing
• Translation services
• Subtitling for film prints
Theatrical release
• Development of PR materials (see above)
• Development of a publicity and marketing strategy specific to the project
• Actively pitch to media outlets of all format, key film critics and respective editors/producers
Event planning
• Location scouting for ideal event venue suitable to client's party capacity and budget
• Conduct principal negotiations with event managers
• Meticulous menu and wine selection appropriate to the event
• Arrangement of audio-visual and technical needs as well as other event-specific live entertainment
:

Pre-Production Services : Good fiction and non-fiction films almost always have a solid foundation in research and pre-production. IFS's film and video pre-production services are essential to all of our projects. Our attention to detail and creative concepts are the foundation to every successful production. IFS's Pre-Production services provides you with wide range of services that covers every nitty-gritty of pre-production There are six fundamental divisions to pre-production, all related to one another. Management – This is the core, the only part that knows everything Administration – The paperwork Writing – The 'Plan' Talent – The people who feel they are the most…

International Film Distribution : We are frequently approached by filmmakers who wish to see their films distributed and screened in cinemas around the world. There is no single route to the cinema screen and with over 100s of theatrical distributors of all shapes and sizes; it can be daunting for filmmakers to choose the method which is right for their film. The traditional route for a film seeking distribution to be shown in cinemas is to enter major international film festivals. If a film is lucky enough to be selected for these "A" list international festivals, they provide an invaluable shop window for the…

How I get my Film into distribution : Filmmakers' wishes to see their films distributed and screened in cinemas. There is no single route to the cinema screen and with over thousands plus theatrical distributors of all shapes and sizes, from Warner Brothers to self distribution models worldwide; it can be daunting for filmmakers to choose the method which is right for their film. The traditional route for a film seeking distribution to be shown in cinemas is to enter a major international film festival such as Cannes, Berlin, Sundance or Toronto. If a film is lucky enough to be selected for these A list international festivals, they…